Sports in Fornells Menorca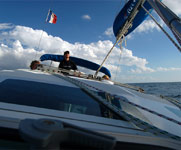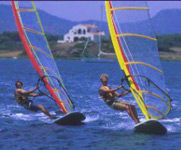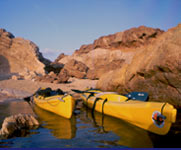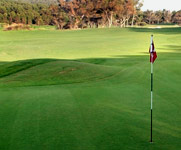 Few places offer so many possibilities and varieties of sports like Fornells in in its wonderful natural setting: the north coast of Menorca in the Balearic Islands. Water sports are the absolute king: sailing, windsurf, diving, kayaking, fishing, etc. Thanks to the shelter provided by the large bay, no previous experience is necessary, but advanced pupils will feel comfortable too. All the material and equipment can be hired directly at one of the many schools and service providers available in the port of Fornells. There are also many land sports to practice in Menorca. The lovers of cycling, horse riding, golf, hiking, adventure sports and of nature in general will not have the occasion to be bored in Fornells and Menorca.
Surrounded by mediterranean nature, Golf Son Parc offers the only golf installations in Menorca. You will also be able to take advantage of many complementary services. more...
Dia Complert is a dinamic company located in Fornells that creates and offers all sorts of adventure sports activities for a different type of vacation in Menorca: hiking, mountain bike routes, diving, snorkeling, kayak and much more....
Sailing Menorca with Latitud 42º Charters is an experience that brings you in touch with the beauty and serenity of the most beautiful spots on the Balearics. Special programmes to sail around Menorca in 7 or 10 days. more...
In the entry to the harbour of Fornells you will find the urban nucleus named Salinas. Its sailing and windsurf school has an extensive experience at all levels. more...
The winsurf and sailing school in Fornells puts at you disposal the experience, material and knowledge necessary to enjoy water sports in Fornells. more...
Related searches: saling menorca windsurf fornells kayak menorca golf club son parc sail menorca water sports diving fornells surf school diving lessons menorca adventure sports fornells kayaking surfing and sailing menorca sport activities equipment rental golf club menorca boat charter menorca sailing lessons fornells sports vacation holiday in Fornells Menorca Balearic Islands sports activities estacion nautica - nautical station in Fornells Menorca - sailing and windsurfing schools